3 tags
Struggling to Get PowerPoint on an iPad?
Microsoft PowerPoint and the Apple iPad are equally ubiquitous. Unfortunately, getting these two to work together can be a chore. The iPad lacks the native capability to play PowerPoint presentations — an issue that can be a real pain for today's mobile workforce. Fortunately, there are several workarounds that can help you bring PowerPoint and the iPad together. SlideShark At Digital Dazzle,...
4 tags
Great Storytelling Will Grow Your Business
Every message tells a story, but not every story engages viewers. Great marketing pros know that creating a compelling story and using great storytelling can pump up engagement and send conversion rates soaring. The story as foundation for a sale When is storytelling appropriate? You can use stories in a variety of ways: Show the audience how to solve problems or increase revenues. Create...
2 tags
Two for One PowerPoint
Organizations spend a great deal of money, time, and resources developing Microsoft PowerPoint presentations. However, many miss an opportunity to get even more mileage from this investment by using the presentation as the basis for both a webinar and a video. Webinars vs. videos Both webinars and videos offer benefits, albeit different ones: A webinar's strength lies in its immediacy....
2 tags
Increase Interest with Video Brochures
Integrated marketing has taken over the communications landscape. Online technologies, Web video and direct-response marketing are increasingly interconnected. This trend allows producers to communicate a message in multiple ways and increase audience interactions through a variety of touch points. How can organizations make the most of the online bandwagon? One way that successful marketers are...
2 tags
Video Stat of the Week: Video Marketing Usage...
According to a new report released by Social Media Examiner last month, YouTube and video marketing top all other Marketing investments this year. Why Online Video? There are several reasons why online video's popularity has increased: Access to audiences is much easier, esp. via YouTube Online video creation has come down in cost, although professional creation is still very important ...
2 tags
Easily present your Powerpoint presentation on an...
Moving your Powerpoint presentation to an iPad is not an easy feat, since Microsoft never released a Powerpoint viewer for the iPad. But Slideshark has - and it's surprisingly useful. Upload your presentation to your iPad Uploading your presentation is very straight-forward: Create an account on Slideshark. Upload your presentation. If you have not done so yet, download the free iPad app...
1 tag
Powerpoint in Motion
Click on the image above to download the sample PowerPoint presentation. Many people have seen presentations that incorporate animations. But if it has been a while since you explored Microsoft PowerPoint's animation capabilities — either because you think they are too complicated or because you have experienced a less-than-professional animated presentation — take another look. Professional,...
2 tags
5 Tips for Effectively Using Video In Your Social...
The Social Media Examiner recently conducted a survey of over 3,800 marketers with the goal of understanding how they are using social media to grow and promote their businesses. The information derived from the survey was summarized in the Examiner's 2012 Social Media Marketing Report. Here are two of the report's primary findings: Marketers still place high value on social media: A...
1 tag
Video Stat of the Week: Video Viewership
Mark Hosbein, a vice president with Nielsen, recently presented a series of video-focused stats and observations in a meeting with marketers from the greater Los Angeles area. To nobody's surprise, video viewership has increased over the last years and will certainly continue to do so this year as well. The surprising statistic was the rapid increase in mobile video viewing, by more than...
3 tags
Why we will adopt Adobe Creative Cloud
As part of its Creative Suite 6 announcement, Adobe also confirmed pricing for its new Creative Cloud service, which allows you to use all Creative Suite applications, plus some other features, for a monthly fee - initially, $29.99 for the first 12 months, then $49.99 thereafter. Within our digital agency, all of our employees mainly use five different adobe products - Photoshop, Illustrator,...
1 tag
Make Your Presentations Unforgettable
In the hit film Memento, the protagonist uses an intricate series of tattoos to keep track of his progress in hunting down the criminals who attacked him, robbing him of his short-term memory. You might not be fighting crime, but by understanding how short-term memory functions, you can create killer Microsoft PowerPoint presentations that will stick with viewers. Forget me not Short-term memory...
1 tag
Presenting: PowerPoint Done Right
A great presentation can do many things: Reinforce your brand. Enhance credibility. Motivate your audience to action. Improve audience understanding. Unfortunately, great presentations tend to be few and far between. Presenters often try to explain concepts by using Microsoft PowerPoint slides packed with words and bulleted lists. What these presentations miss is the opportunity to do what...
2 tags
Keep trying new software - the only way to find...
Do you try new software? Often, occasionally or never? We try new software all the time, since we keep looking for great tools to improve what we are doing or to add them to our arsenal. But often, it takes more than one glance to figure out the power of a software app.  Or even one glance. Case in point: Flexibits' Fantastical. Our initial take was predictable: Yet-another taskbar app...
3 tags
Keynote a good tool for animation prototyping
Apple's Keynote has long been known as an excellent presentation tool on the Mac. But did you know that it can be used for much more? The ESPI At Work blog outlined how they use Keynote as a rapid prototyping tool to quickly develop and test designs of new websites and apps. They are not alone. We also use Keynote extensively to develop storyboards and even concept video animations for...
3 tags
iMovie on the iPad - good for casual videos only
Now that the New iPad has been out for a bit more than a week, how good is iMovie on the iPad with regards to producing videos?  Can it replace iMovie on the Mac? The folks at ArsTechnica posted a review of iMovie on the new iPad. Their answer is similar to what we saw - while it supports 1080p, it's a good enough video editor for casual video to be posted to Facebook or YouTube, but not...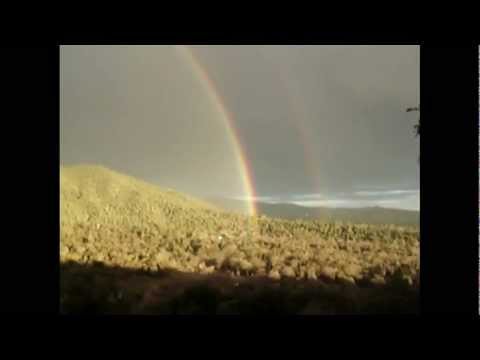 3 tags
Adobe Lightroom for Videographers
If you are a photographer, you know about Adobe Photoshop Lightroom.  You might even use it on a daily basis - it's one of the best tools out there for managing lots of photos. As a Videographer, though, you might not have cared about Lightroom too much.  But you should. With the newly released version 4 of Lightroom, Adobe not only cut the price by 50%, but it significantly beefed up...
2 tags
Solve the Partner Catch-22 Problem
Did you know that 70 percent of all new corporate partnerships fail to drive revenue? This is because of the notorious "Partner Catch-22" problem: Neither partner wants to invest its own money and resources in developing joint partner solutions until the partner relationship has generated a pipeline of leads. Yet, building such a pipeline is traditionally impossible without first making the...
2 tags
How to mirror your iPad / iPhone screen on your...
Have you ever wanted to use your Mac to record the action on your iPhone or iPad screen? It used to be that you used to have quite an elaborate setup to do so. Not any longer.  The new Reflection App allows you to do so via AirPlay.  And at $14.99 for a single license ($39.99 for a 5 pack), it is much less expensive than any other means we've used or seen. What you get for your money is...
1 tag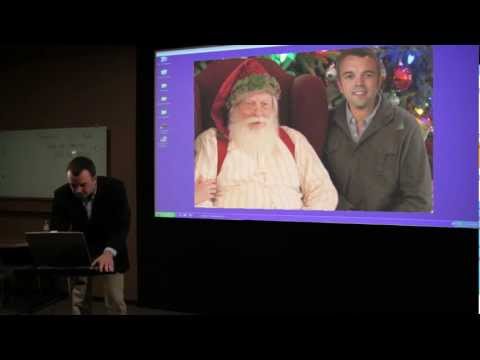 2 tags
vlc - Even Better in Version 2
Here at Digital Dazzle, the free vlc media player has long been our major work-horse for video playback. QuicktimeX is way too limited and Quicktime 7, while pretty good, is still no match for vlc. With the release of version 2, vlc has even gotten better. Most importantly to us, we can now use Apple's Magic Trackpad as a secondary input device for vlc (we've long used a wired mouse...
2 tags
Mountain Lion is coming - do you care?
Apple just revealed in private briefings to select journalists and bloggers that it is updating OSX from Lion to Mountain Lion in the summer and that going forward, it will support an annual upgrade cycle similar to what they do on iOS. So what? We're still on Snow Leopard and, according to our own published software upgrade policies, will start evaluating the Lion upgrade in the spring....
1 tag
How Long Should Your Videos Be?
As soon as viewers click Play, the race is on. If your video takes too long to capture viewers' interest or doesn't know when to call it quits, you could lose more than viewers' attention — you could lose their business. Telestream's blog, The Screening Room, points out that the length of your video should depend on your target viewer's place in the buying cycle. 30-second videos have the...
1 tag
As an agency, we will skip iBooks Author
Apart from the big EULA hubbub that broke out yesterday over Apple's restrictive End-User License Agreement terms for their newly released iBooks Author software, there's another reason why we cannot use it in our creative process. From Darrell Etherington's post on GigaOm: iBooks Author won't be as appealing to those users since it creates a file that is not quite epub2, not...
1 tag
Which Tool To Use?
Do you need to create something on your computer? Write a paper? Or do you want to edit a gantt chart, but you don't know what software to use? Why don't use ask your fellow computer users? BestVendor.com keeps a list of the most popular software tools. Once you go there, simply name your top three software tools, then access their database to find out what others are using....
1 tag
13 Technical Challenges for Enterprise Video
The following 13 technical issues related to the implementation of video were identified by enterprise-class corporations in a 2011 study conducted by Interactive Media Strategies. Below are their rankings in order of importance: Network security Content security Ability to embed video Search and discovery LDAP Integration Content workflow management Transcoding to multiple devices ...
1 tag
2011 Enterprise Video Statistics
A few quick statistics on Enterprise video: According to the 2011 Enterprise Web Communications Survey conducted by Interactive Media Strategies: One-third of all corporations polled said they produce at least one video per week. Two-thirds of the firms surveyed plan to increase their video production in the coming year. The number of companies with online video budgets of $500,000 or more...
2 tags
Add Video Power to Your PowerPoint Presentations
A truly great presentation keeps viewers engaged by showing them your ideas. A fantastic way to do this is to embed video in your Microsoft PowerPoint presentations. Using video can serve a wealth of purposes — if it's done right. Action speaks louder than pictures How does your organization use PowerPoint? Many organizations design presentations for multiple situations: To propose a...
1 tag
What's So Great About Video?
Generating new leads to bring in business or gain investor support is a top priority for every organization. More companies are turning to video as a powerful lead generator that packs a high return on investment (ROI). Video has many advantages over more traditional media — but only when it's used properly. How can you ensure that your video efforts will have the results you want? What's so...
1 tag
When should you upgrade your software?
Over the weekend, a friend asked me what I think about MacOSX Lion (he knows we are a Mac-only shop). My answer surprised him: We have not even begun to evaluate it. I took the opportunity to run him through our upgrade policy, which can be depicted nicely as an infographic: Essentially, our Macs fall into three categories: Production Critical Systems, where we do all the heavy lifting for...
1 tag
Sequentia Environics featured in Gartner's Digital...
One of our customers, Sequentia Environics, were distinguished in Gartner's Competitive Landscape: Digital Marketing Service Providers report. Joining the ranks of McKinsey & Co. and Accenture, they are the only firm noted for social community development to support activities such as advocacy marketing, content marketing, crowdsourcing, consulting and measurement. Congratulations to...
1 tag
YouTube and Vimeo Video Compression Guidelines
Many of our customers want to host the videos we created for them on video hosting platforms under their own account.  The most popular hosting platforms remain YouTube and Vimeo. After a client selects a hosting platform, we then optimize the compression settings for that platform. For clients who wish to optimize the compression settings themselves, we offer guidance as to which settings are...
1 tag
11 Ways to Leverage Your Corporate Video and...
Are you fully leveraging your corporate video? Oftentimes, the pressure of an upcoming event (i.e. a sales presentation to a potential "major" customer) pushes a company to get off the fence and finally create that video they had been thinking about for ages. Yet, after the event passes, they let the video grow stale. If this has happened at your company, then you did not come close...